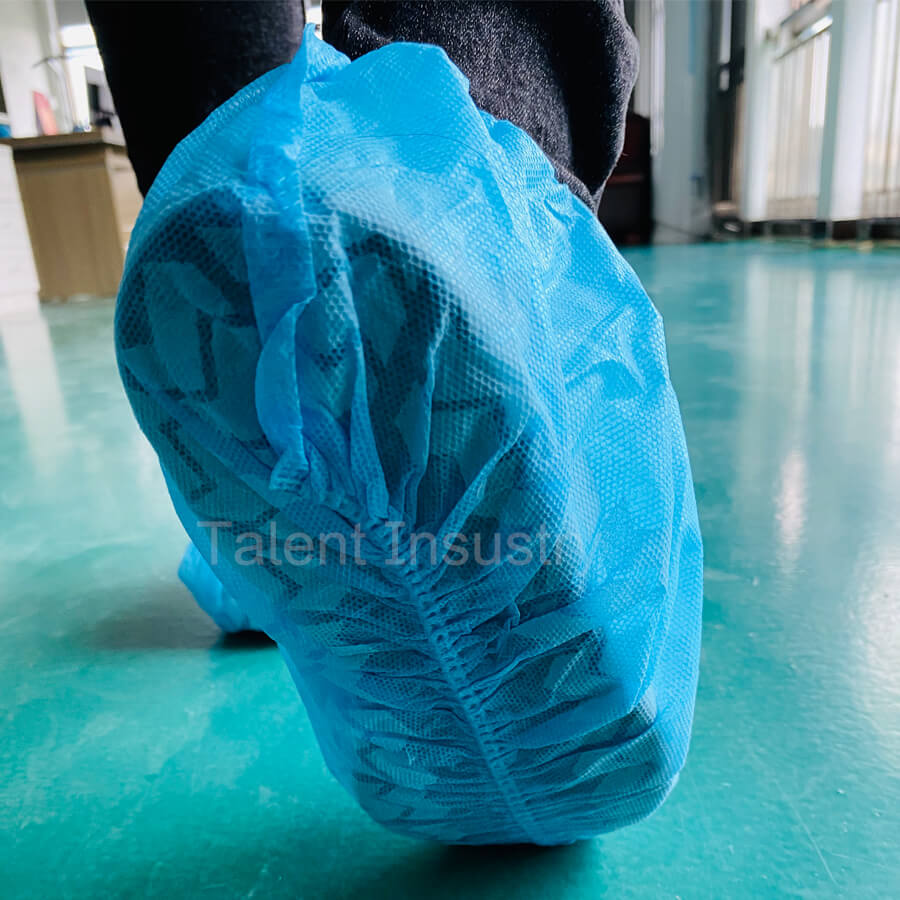 Non-woven Shoe Covers
Talent Non-woven Shoe Covers are eco-friendly and they are more durable and longer-lasting.
The non-woven fabric material is liquid-resistant, breathable, flexible, lightweight, flame resistant, easy to decompose, non-toxic and non-irritating, recyclable, and reusable.
Disposable Shoe Covers Application:
Non-woven shoe covers are also called disposable shoe covers.
It's suitable for purification workshop, precision electronics factory, pharmaceutical factory, hospital equipment factory, reception room, home, etc., used to isolate the pollution of human shoes to the production environment. Also suitable for household cleaning, save the trouble of changing shoes at the door, and the embarrassment of taking off shoes, directly cover can be used once, can also be reused.
Disposable Shoe Covers Features:
Eco-friendly.
Non-slip, gripping bottom.
Thick and durable layer sustains material for multipurpose use.
High-quality double rubber band mouth ensures proper elasticity, comfortable to wear, higher toughness than ordinary rubber band, and is not easy to break.
ITEMS
SPECIFICATIONS
PRODUCTS
Disposable Shoe Covers/Non-Woven Shoe Covers
MATERIAL
100% POLYPROPYLENE
GRAM WEIGHT
20/25/30/35/38/40gsm/customized
COLOR
White/Blue/Pink/multiple colors
SHOE SOLE
Slip Resistant/Customized
PRODUCTION PROCESS
Manual Serged Seams / Machine Seams
SIZE
15*38CM/16*40CM/17*40CM/20*40CM/22*47CM/22*48CM
Or L/XL/XXXL/XXXXL/Multiple Sizes
PACKAGE
100PCS/200PCS/CUSTOMIZED