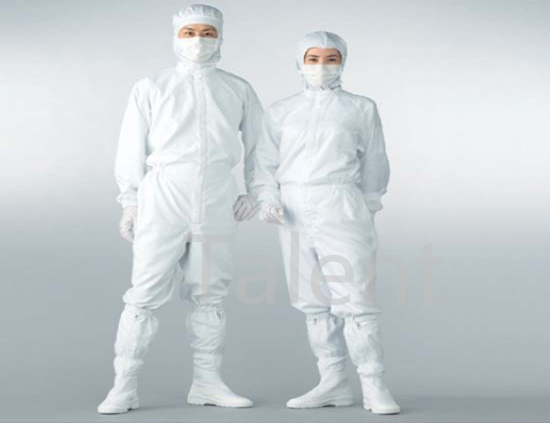 Cleanroom Apparel 
Cleanroom apparel | cleanroom garments for a wide range of industries, processes must be kept clean and uncontaminated.
Cleanroom Apparels Features:
Providing a superior barrier to dry particulates and non-hazardous liquids, these reliable coveralls are lightweight, breathable and comfortable.
Dust proof and chemical resistant.
Durable and puncture resistant
Their elastic wrists and ankles, bound seams, and zipper-front closure provide secure protection.
Overalls are recyclable and latex free.
Zip-front closure.
Hood and boot are optional.
Packaging options include bulk packed, individually packed, and individually sterile packed.
Sizes: XS, S, M, L, XL, 2XL, 3XL, 4XL, 5XL
Cleanroom Apparels Applications:
Clean room apparels are widely used in biotech, pharmaceutical, medical device manufacturing and electronics industry.